Potato Pancakes (Zemiakové Placky)
Ingredients: 3 large potatoes, one egg, salt, marjoram, black pepper, half a small onion, 1-2 cloves of garlic, 1 spoon of flour, oil
Prep Time: 30 minutes
Fried potato pancakes (vyprážané zemiakové placky, also called haruľa) are quite popular in Slovakia. They are made out of potato dough just like lokshe, but are made out of uncooked potatoes and are fried in oil. Potato pancakes are usually eaten as a snack, but you can serve them as a side with soups and some meals. They are very similar to Jewish latkes, but they have few additional spices. Potato pancakes are very easy to make and are super delicious. Try them today!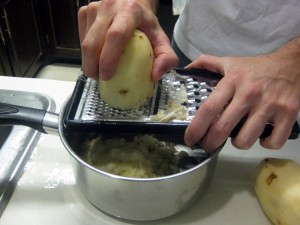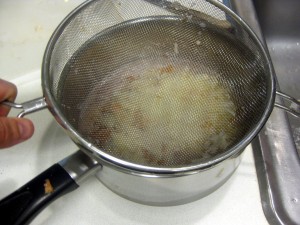 Using a fine food grater, shred 2 or 3 large peeled potatoes. Then take a strainer and press it down on the potato shreddings. Turn the pot over and drain out as much water as possible. You can also take a wooden spoon and press out more water. Then repeat with the strainer.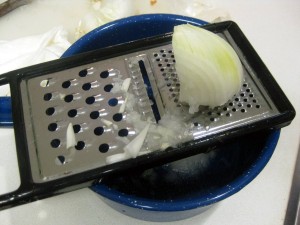 Next shred half of a small onion and 1 or 2 cloves of garlic.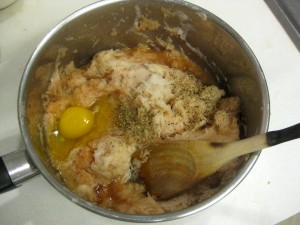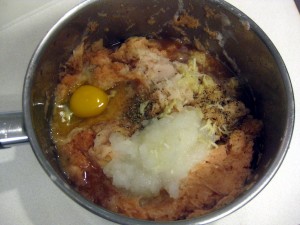 Add one egg, salt, marjoram, ground black pepper, onion and garlic.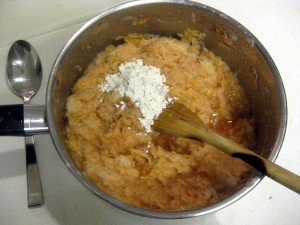 Also add one tablespoon of flour. Mix together.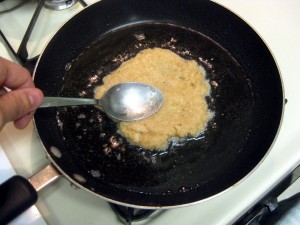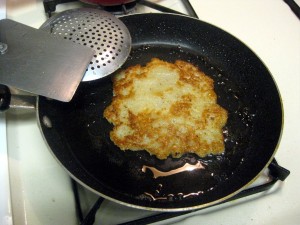 Heat up oil. Then add about two tablespoons of potato mixture per pancake. Be careful here, because if water is left in the mixture, the oil will splatter out. Use the back side of the spoon to flatten out the pancake. Fry each side for about 4 minutes, until the pancakes get nicely dark brown. It helps to use two spatulas when flipping the pancakes.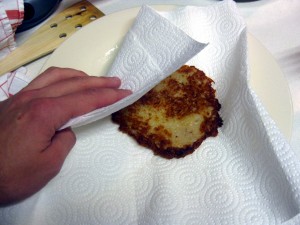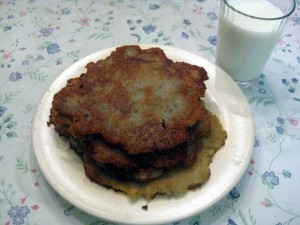 I like to place my finished pancakes on a paper towel and then fold the ends over to soak up the oil. Serve warm. The pancakes should be crunchy on the outside and nice and juicy on the inside. Serve with milk. At least that's how I like to eat them. Enjoy! Then learn how to make langoš, fried dough snack sold by street vendors throughout Slovakia and the Czech republic.
Subscribe to the newsletter.