Stuffed Trout (Plnený Pstruh)
Happy Thanksgiving everyone! Here in the USA, the custom for Thanksgiving is to bake a turkey stuffed with a bread-based "stuffing". Since neither Sandra nor I are huge fans of baked turkey nor the stuffing, we decided to prepare a Thanksgiving meal with a Slovak twist – a stuffed trout. This is just one of many different kinds of stuffed trout recipes. We stuffed it with potatoes, onions, spinach, and spices. You could also use bacon, mushrooms, or other vegetables you like.
Ingredients: 2 pieces of trout, 3 potatoes, one onion, handful of spinach, handful of fresh parsley, 1 teaspoon marjoram, 1 tablespoon paprika, salt, pepper, bread crumbs, olive oil
Prep Time: 90 minutes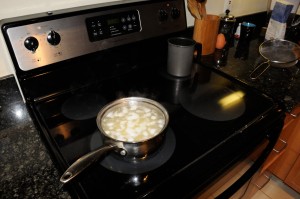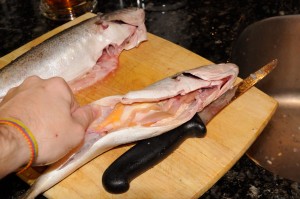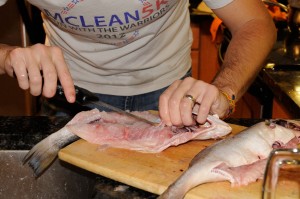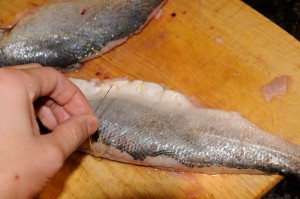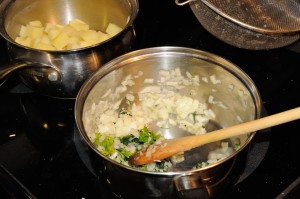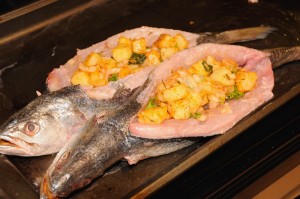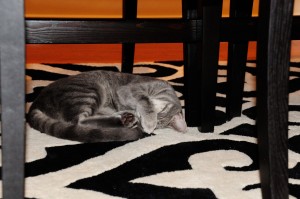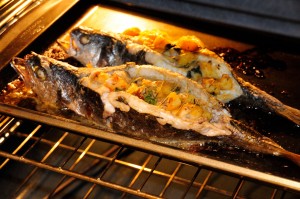 By the way, in the picture is a traditional Slovak apple cake we also baked for Thanksgiving. The recipe will be posted soon.
Subscribe to the newsletter.