Meat Roll (Mäsová Roláda)
Here is one dish that is very popular in Slovakia: a meat roll with a hard boiled egg in the middle. It's similar to a Scotch egg. By the way, this is just one of many various meat rolls that you may find on your travels through Slovakia. For some reason it is popular to serve meat in the shape of a roll. Some other recipes consist of layers made of different kinds of meats, or with a salad as the filling.
Ingredients: 500g ground pork, 4 hard boiled eggs, 1 uncooked egg, one medium onion, 2 cloves garlic, fresh parsley, half a bread roll squeezed in milk, salt, pepper, paprika, bread crumbs, baked potatoes and green peas for the side
Prep Time: About 30 minutes prep, then some 1-1.5 hours baking at 375F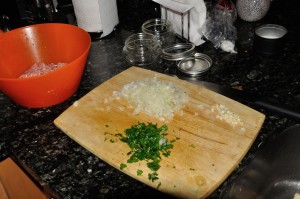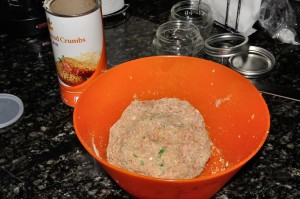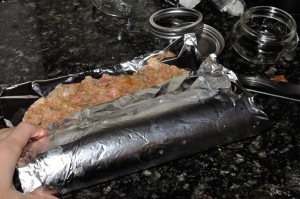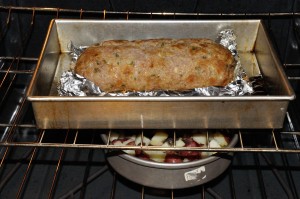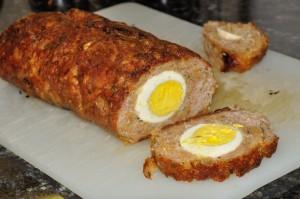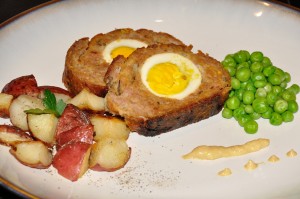 If you enjoyed this recipe, check out fašírka, the Slovak take on the hamburger. Also don't forget to send the link to friends, share on Facebook, and tweet on Twitter. Thanks!
Subscribe to the newsletter.