Sauerkraut Soup (Kapustnica)
Ingredients: sauerkraut, garlic, black pepper, caraway seeds, cloves, nutmeg, bay leaves, dried mushrooms, onion, apples, pork, sausage, red pepper, paprika, sour cream
Prep Time: 1 hour
Please see the new kapustnica recipe. The new pictures are much nicer!
Kapustnica is by far my favorite Slovak dish. It is a soup made with sauerkraut, mushrooms, pork, sausages, and various spices. It's really delicious and rightfully very popular. It's traditionally eaten on Christmas, but you will find this soup offered in all Slovak restaurants year around. On Christmas, this soup is typically followed by fried fish with potato salad, and then by a variety of Christmas "cookies". And finally, right after dinner is when we run to the Christmas tree to open presents.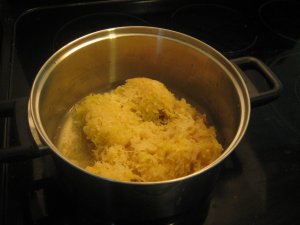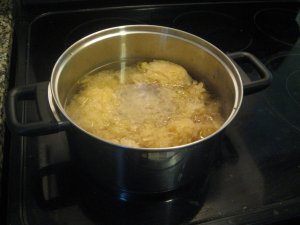 Start by adding sauerkrat to a large pot. Add about a liter of water. I used a liter jar of sauerkraut from Whole Foods in making this recipe.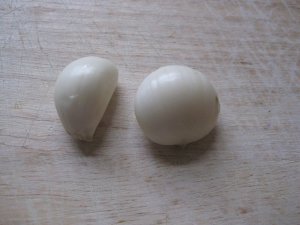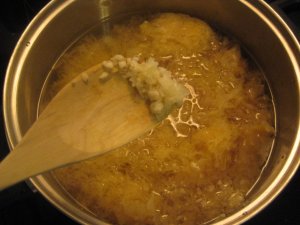 Next take two cloves of garlic and do your best to turn them into a paste. I used a food processor to chop up the garlic, and then crushed the chunks in a bowl using a spoon. Add the garlic.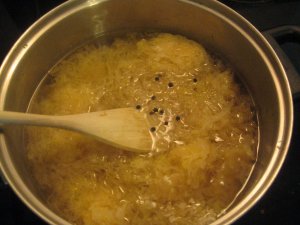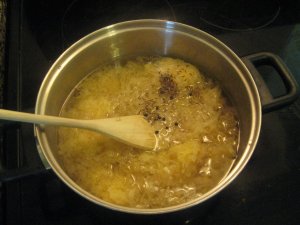 Next add black pepper and caraway seeds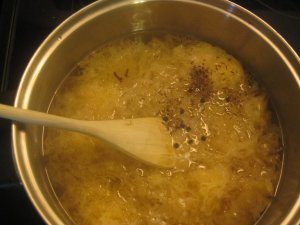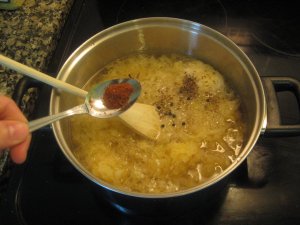 Then add two cloves and crushed nutmeg,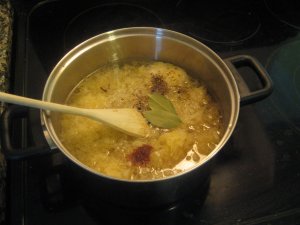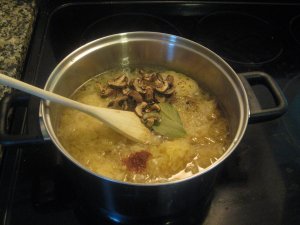 two bay leaves and dried mushrooms.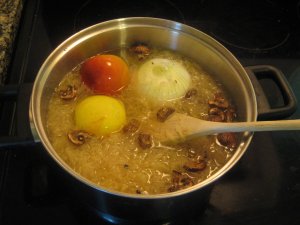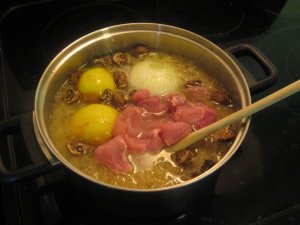 Then add an onion and two small apples. Also add pork cut into small pieces.
Add more water if needed and let cook for about 20 minutes. While the beef is cooking, take some spicy smoked sausage and cut it into pieces. Sometimes you can find smoked Hungarian sausage that is very similar to what is used in Slovakia. But, if not, then just use your favorite store-stocked brand.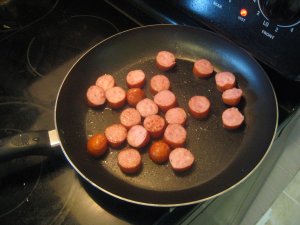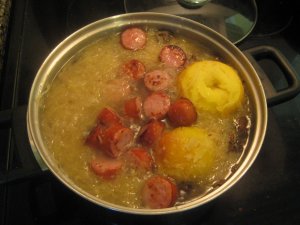 Depending on the sausage you use, you may want to brown it a bit to improve the taste. Add after the soup has cooked for about 20 minutes.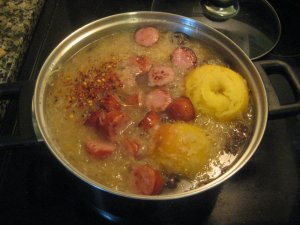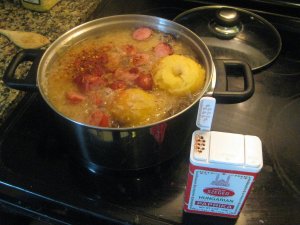 Also add some crushed red pepper and paprika.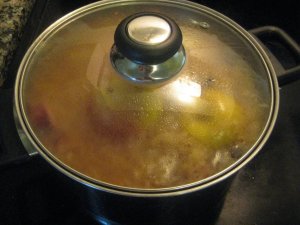 Cover and let simmer for 30 minutes.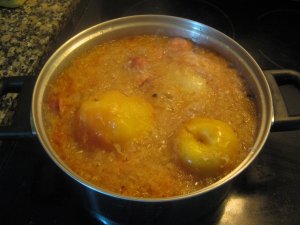 If you like your soup light, you are done. However, this soup is typically thickened with sour cream.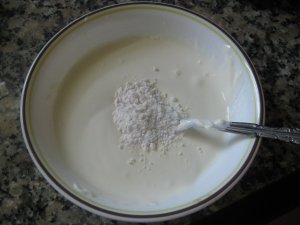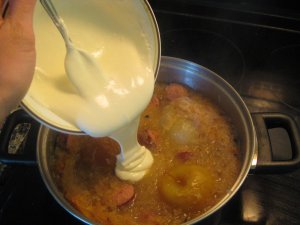 Mix the thick sour cream available in US stores with about an equal amount of milk. Add a spoon of flour and mix well. Next add the mixture to the soup, and cook for about a minute. Stir as needed.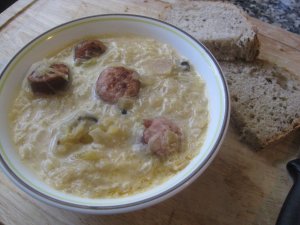 Enjoy with a slice of rye bread. For another great soup, checkout the recipe for goulash.
Subscribe to the newsletter.