Fried Fish (Vyprážaná Ryba)
Ingredients: fish fillet, egg, bread crumbs, flour, oil, potato salad
Prep time: 20 minutes
The traditional meal to eat in Slovakia on Christmas is a fried fish with a potato salad. This dish typically follows a serving of the sauerkraut soup, kapustnica. I showed you how to make Slovak potato salad in the previous post. Here I show you how to fry the fish. It's quick and easy!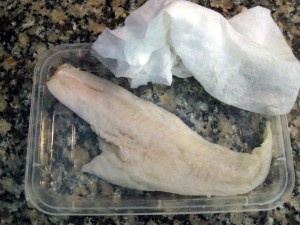 Take a fully defrosted fish fillet, rinse it under running water, and pat dry with a paper towel.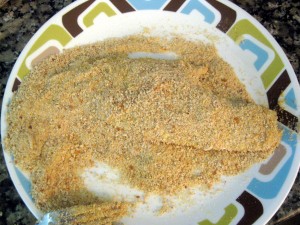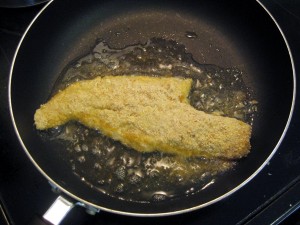 … and bread crumbs. Fry in salted oil for few minutes on each side.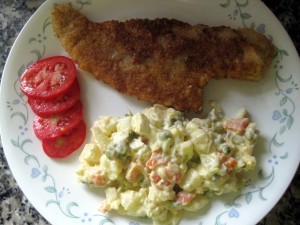 Serve with potato salad and veggies. Delicious!
Subscribe to the newsletter.