Poppy Rolls (Makové rožky)
Ingredients: 350g all purpose flour, 1 packet of yeast, 2 yolks, 2 tbsp powdered sugar, salt, 30g butter, 250 ml milk
Prep Time: 30 minutes for baking
Ala from Žiar nad Hronom sent me another recipe, this time for poppy rolls (makové rožky). Her mom made these and they look delicious!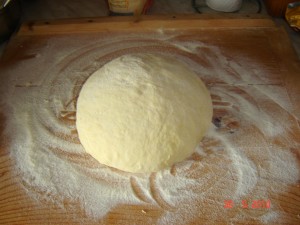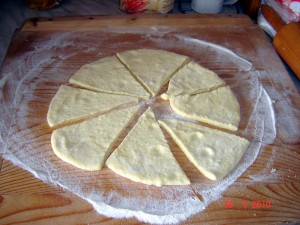 Start by preparing your standard leavened dough from all the ingredients, except for one yolk and the poppy seeds. Once the dough puffs up, roll it out into a circle, and cut into triangular wedges.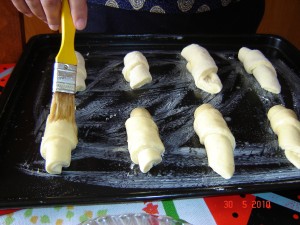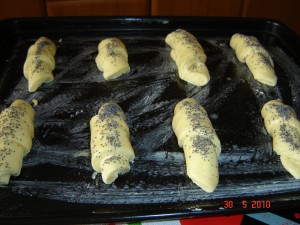 Then roll these into rolls (just like when making the regular bread rolls), brush on one yolk, and top with ground poppy seeds.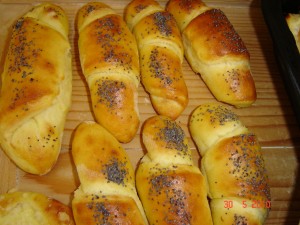 Bake for about 30 minutes at 350F. Enjoy!.
And don't forget to check out another of Ala's recipes, spanish rolls.
Subscribe to the newsletter.