Apricot Cake (Marhuľový Koláč)
Dough: 350g all purpose flour, 1 packet yeast, 2 yolks, 2 tablespoons powdered sugar, salt, 30g butter, 250mL milk
Topping: 100g flour, 100g powdered sugar, 50g butter
Filling: farmer's cheese, sugar
Here is another deliciously-looking recipe Ala sent in. It's for an apricot cake, marhuľový koláč. You start it by making the same dough used to make poppy rolls.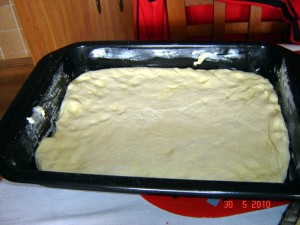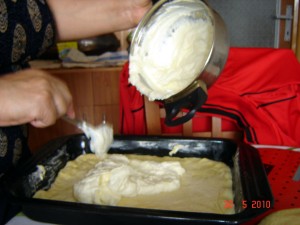 Then roll the dough out to the size of your baking pan. Top with sweetened farmer's cheese.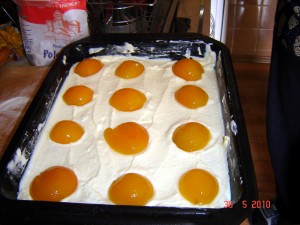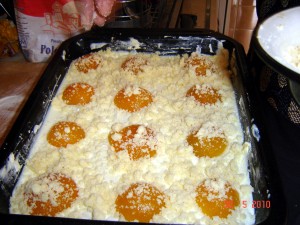 Top with apricots and the topping made out of flour.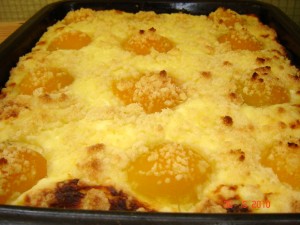 Finally bake at 350F for about 30 minutes. Enjoy!
Tweet
On Twitter or Facebook? Connect with us. Prefer email? Subscribe to the newsletter.