Cookies (Koláčiky)
Dough: 350g all-purpose flour, 1 packet yeast (30g), 2 yolks, 2 tablespoons powdered sugar, salt, 30g butter, 250 mL milk
Filling: farmer's cheese, raisins, sugar
Topping: 100g flour, 100g powdered sugar, 50g butter
And here is the last of the three recipes from Alena's mom kitchen. This time, it's for little round cookies or koláčiky. This treat shares the sweet dough with the apricot cake and the poppy seed rolls.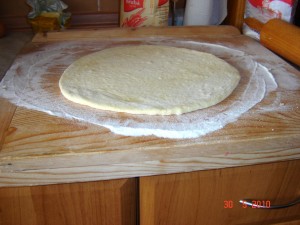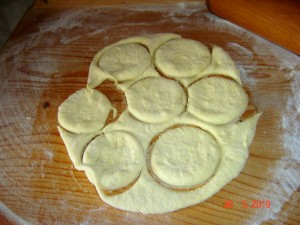 Roll the dough out and then use a floured drinking glass to cut out circles (like when making pirohy).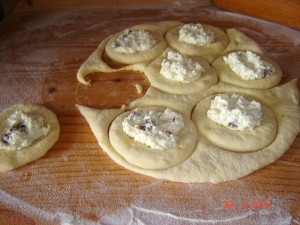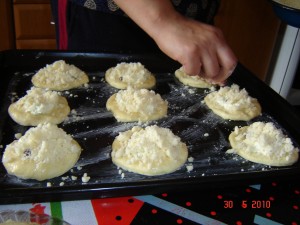 Then top each with the sweet farmer's cheese (tvaroh) mixture mixed with raisins (hrozienka). Move everything onto a baking sheet, and top with the flour crust.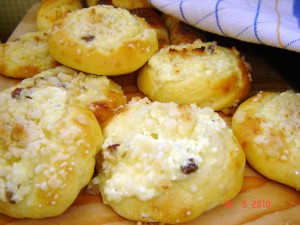 And bake at 350F. These are making me really hungry!
Subscribe to the newsletter.