Bryndza Spread (Bryndzová Nátierka)
Ingredients: bryndza, butter, paprika, onion, bread or rožky
Prep Time: 10 minutes
Another popular thing to do with bryndza, the Slovak national cheese, is to make a spread (nátierka) commonly known as šmirkáš. I made it using the fake bryndza – the Israeli style Feta cheese from Trader Joe's.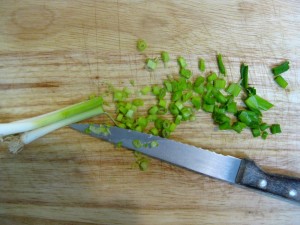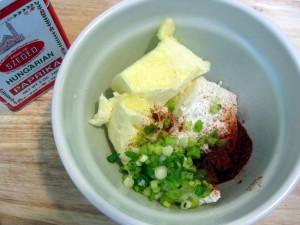 Finely slice onions (I like using spring onions and I used three of them) and combine them with about equal amounts of bryndza and butter. Also add a spoonful of paprika. You should use less than what I have here.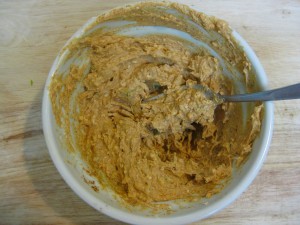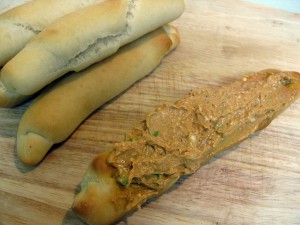 Mix together, and voile – done! The spread shouldn't be so red (should be more pinkish), but unfortunately I did not have any more bryndza to dilute my little paprika pouring accident. If you serve the spread on bread rolls, you can either slice them in the middle, like shown in the olovrant post, or you can spread the nátierka on top of the roll.

That's it. This is a very simple, yet very traditional Slovak recipe.
Update June 6th, 2010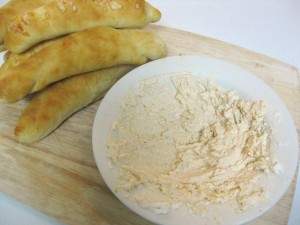 And this is what the spread should look like when you make it right.
Subscribe to the newsletter.