Segedin Goulash (Segedinský Guláš)
Ingredients: pork shoulder (1.5 lbs), sauerkraut (1lb), medium onion, flour (3 tablespoons), sour cream (1 cup), butter (or lard), salt, paprika, black pepper, caraway seeds
Prep Time: 2 hours
I showed you how to make steamed dumplings in the previous recipe. In this post, I show you how to prepare a great meal to go with them. The dish is called Segedin goulash (Segedinský guláš) and it's a stew consisting of pork and sauerkraut. You will find it offered in most Slovak restaurants.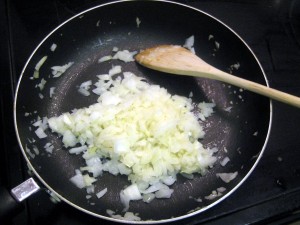 Chop up one medium onion (cibuľa), and brown it on butter (maslo).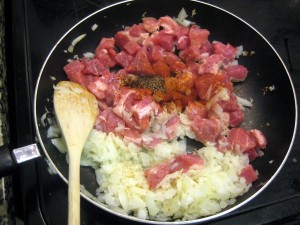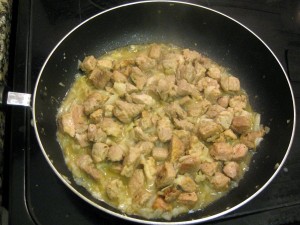 Add cubed pork (bravčovina), along with 1 teaspoon of paprika, half a teaspoon of caraway seeds (rasca), few dashes of black pepper (čierne korenie) and some salt. Fry stirring until pork is cooked on all sides. This will take about 20 minutes.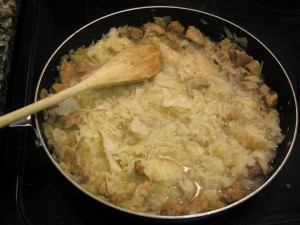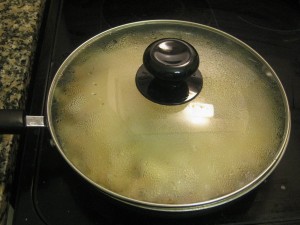 Now add 1 lb of sauerkraut (kyslá kapusta) and enough water to cover the concoction. Cover, and simmer for 80 minutes, adding more water as needed.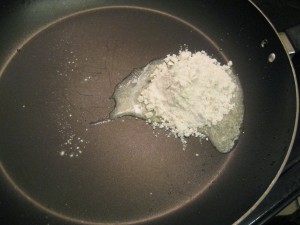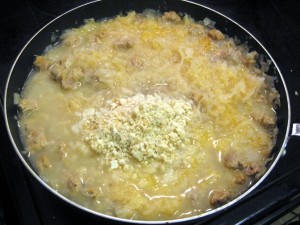 Take 3 tablespoons of flour (múka) and brown it on melted butter (or lard). Mix into the stew. This will thicken the sauce.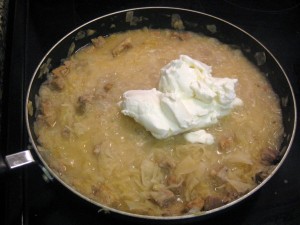 Finally, stir in one cup of sour cream. Let boil for few minutes.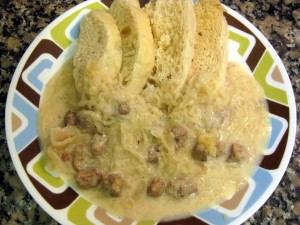 Serve with dumplings. Enjoy! Visit this link for other goulash recipes.
Subscribe to the newsletter.