Caraway Soup (Rascová Polievka)
Here is one of several user-submitted recipes. Would you like to share your own?
Ingredients: Water, celery, caraway seeds and dumplings (3 egg yolks, flour and salt)
Prep Time: Half an hour
Here is the recipe for Grandma Gasso's Caraway Seed Soup. She does not work off of exact recipes. Like all old Slovak ladies it is a pinch of this and a taste of that and that is how she cooked. She is 98 now so she does not do much cooking these days! This soup is very simple. Water, celery, caraway seeds and dumplings. There is nothing fancy about this but it is hearty with the dumplings and delicious. The smell of caraway seeds is wonderful.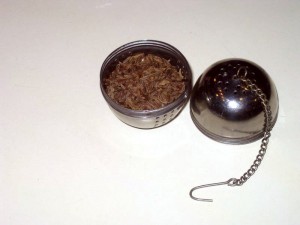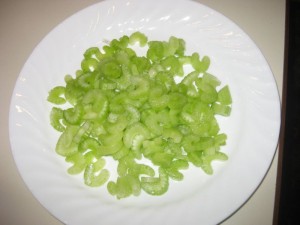 Boil 8 cups of water. Put a tea strainer full of caraway seeds into the boiling water. In frying pan brown 2 heaping tablespoons of flour. Add 1 ½ teaspoon of butter (about the same amount of butter as flour) into the flour and mix. Add about 3 spoonfuls of water from the boiling water to the flour mixture. Add 1 teaspoon of caraway seeds to the boiling water (I use a bit more). Add a few chopped celery stalks to the boiling water. Boil the water for about 15-20 minutes. Add the flour mixture to the boiling water, stir and simmer a few minutes to blend and thicken.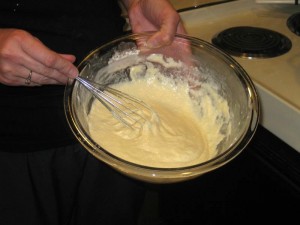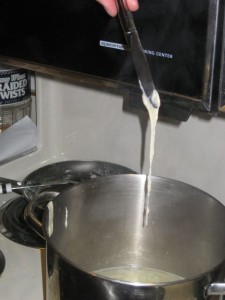 In a new bowl mix 3 egg yolks, a pinch of salt, 1 cup of water (I used whole milk) and 2 cups of flour. Thin this out if needed so you can drizzle this into the pot to make dumplings. Pour the dumplings into the boiling caraway seed water in a thin line while stirring. I find this makes too many dumplings so I typically have another pot of boiling water and just make the extra dumplings in another pot of boiling water. My feeling is that you can never have enough dumplings!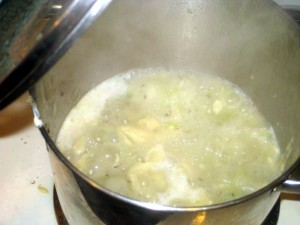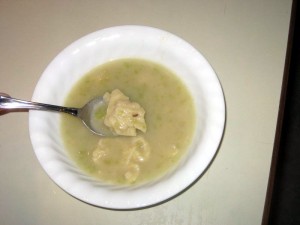 Cook for about 10 – 15 minutes or until the dumplings are cooked. Add salt and pepper to taste.
Subscribe to the newsletter.