Cabbage Noodles (Kapustové Fliačky)
Here is a recipe for another popular cabbage dish, small square noodle flakes (fliačky) with cabbage (kapusta). This dish is quite similar to strapačky, but it's made with pasta instead of the small potato spaetzle dumplings. It is also made with fresh cabbage instead of sauerkraut. Fliačky are often eaten sweet topped with powdered sugar. They were one of several favorite dishes of mine when I was growing up, along with poppy seed noodles and plum dumplings.
Ingredients: half of head of cabbage, oil, two tablespoons granulated sugar, salt, black pepper, pasta flakes, bacon, caraway, powdered sugar for topping
Prep Time: one hour for the cabbage to cook, 15 minutes to get the noodles ready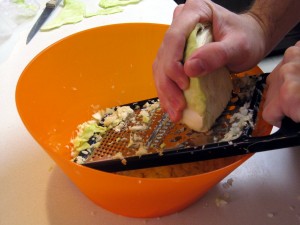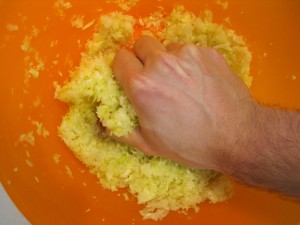 Start by shredding the cabbage using a grater. The squeeze out as much liquid as you can, this will keep oil splatter down.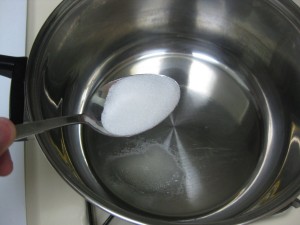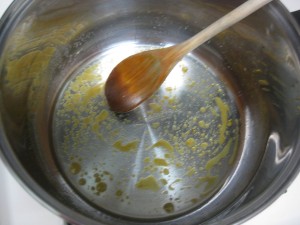 Heat up about quarter cup of oil in a pot and add two tablespoons of sugar. Wait for the sugar to start turning to brown caramel, this will take about 2 minutes.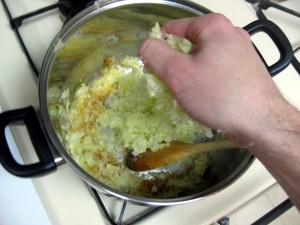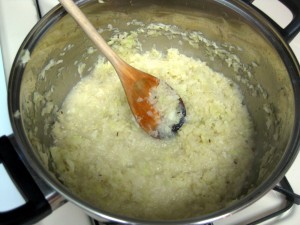 Then carefully add the cabbage. Doing it like this by hand is probably not the smartest, since the oil will splatter. Be careful not to burn yourself! The cabbage will quickly absorb the oil, and the liquid caramel will also turn into rock chunks. No worry, it will dissolve when you add water. Add just enough water to cover the cabbage, pinch of caraway seeds if you like them (and also black pepper), lower the heat, cover, and let simmer for about an hour, stirring frequently.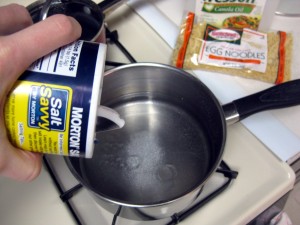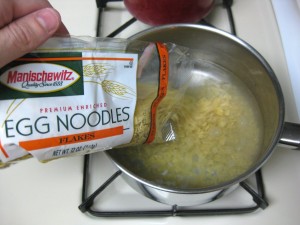 When the cabbage starts getting tender, start preparing the noodles. Cook the flakes in a pot of salted water for 10 to 15 minutes. Strain the noodles and mix into the cabbage, which by now should be dry and have all the water evaporated out.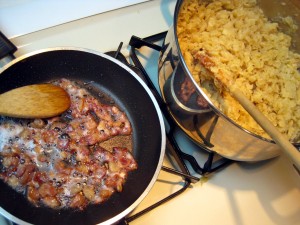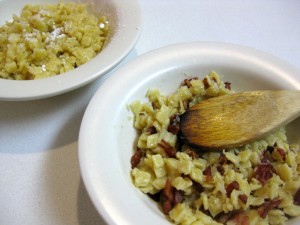 Top the noodles either with bacon bits, or if you like them sweet, with powdered sugar. Enjoy!
Subscribe to the newsletter.