Goulash Soup (Gulášová polievka)
Ingredients: 1.5 lbs of beef, 1.5 lbs of potatoes, butter, one onion, ground paprika, red pepper, ground black pepper, caraway seeds, one clove of garlic, beef bullion, half of green pepper, one tomato
Prep time: 5 hours
Goulash is originally Hungarian, but don't let that stop you. This meal is very popular in Slovakia. There are two types of goulash – a thick sauce eaten with dumplings, and the goulash soup. This second type is what I made today. It is very popular during picnics. The traditional way is to place a large metal cauldron over an open fire, and stew up the ingredients while people go about their business socializing and drinking beer. Not having a cauldron – or an open fire! – I made mine on the stove.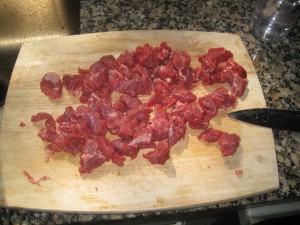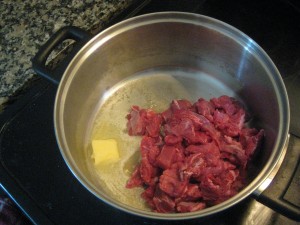 Take the beef (hovedzina) and chop it into cubes, discarding as much tendon tissue as possible. Melt butter (masľo) in a pot and brown the beef.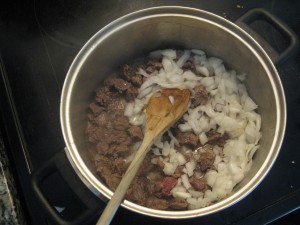 Add onion chopped into small pieces.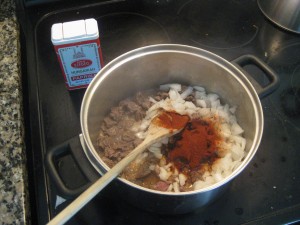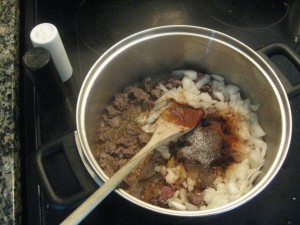 Next we add spices: paprika, red pepper (if you like it spicy), salt, black pepper, caraway,…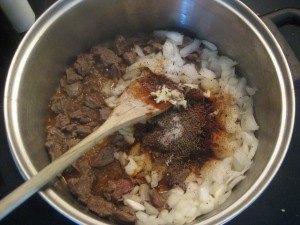 …, and a mashed up clove of garlic.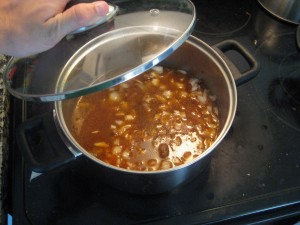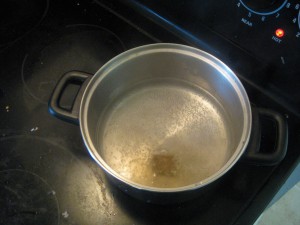 Add water, cover and let simmer on low heat until the beef is soft (this will take a while!). Also prepare a broth from the beef bullion and thin the soup as needed. This last step is optional. Make sure you dissolve the bullion in enough water otherwise the soup may turn out too salty.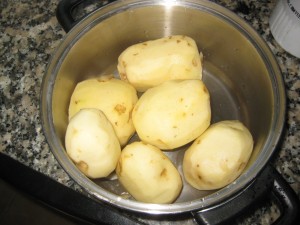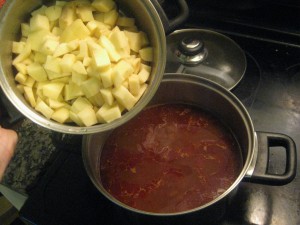 Peel potatoes, cut them into cubes, and add once the beef has softened (an hour or two).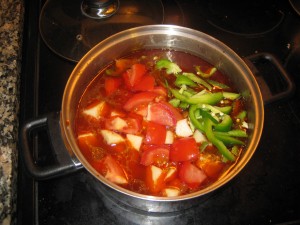 Slice the pepper, and dice the tomato. Simmer until the potatoes get soft (another hour or so). Many people like to cook this soup until potatoes dissolve completely. Either way, it's delicious!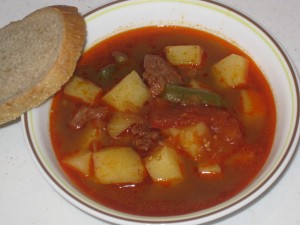 Serve with a hearty wheat or rye bread. For another type of goulash, one that is eaten as the main course, see segedin.
Subscribe to the newsletter.