Fruit Pierogi (Ovocné Pirôžky)
This year, Christmas sort of sneaked (or snuck?) up on us. Before we knew it, it was here, and there was no time to prepare the traditional Slovak Christmas dishes (although I am at least going to cook a pot of kapustnica). However, this past weekend I was experimenting with making plum jam. Well actually prune jam, since finding Damson plums is difficult in the United States, and prunes seemed like a good substitute. The jam turned out ok, and I also ended up with half a cup of prune skins spooned off the top of the boiling jam. Debating if I should just toss them, I remembered a dish I particularly liked as a child: sweet jam-filled pierogi topped with toasted bread crumbs. I figured the skins would work well as a filling. If you have never had anything like this dish, give this recipe a try. I think you will like it! I made these with dough made of white flour, yeast, sugar, water, and a bit of oil.
Ingredients: sweet leavened dough (flour, yeast, sugar, bit of oil), plum jam (or similar) filling, powdered sugar, bread crumbs, butter
Prep Time: About 3 hours for the dough to rise, then 30 minutes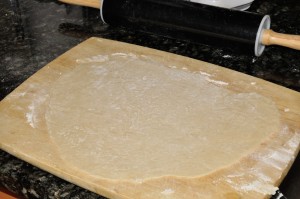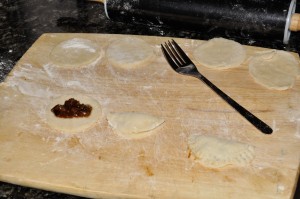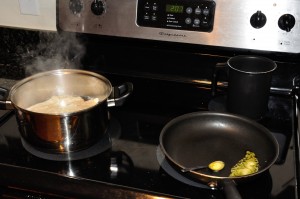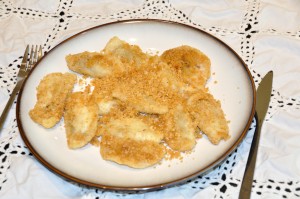 Subscribe to the newsletter.