Baked Chicken (Pečené Kura)
Here is another simple recipe for a baked chicken (the other one is chicken on salt). This is one of those quick and easy 10 minute dinner recipes you can get going in no time at all. No excuses for not having time to cook!
Ingredients: chicken parts, potatoes, onion, frozen vegetables, salt, pepper, paprika
Prep Time: 10 minutes to get it ready, 90 minutes for baking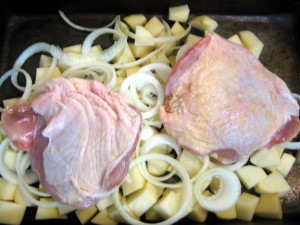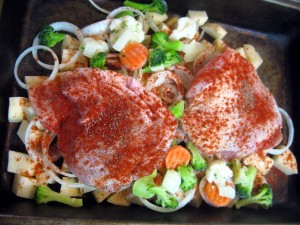 Preheat your oven to 375F. Peel and cube two or three potatoes. Also peel an onion and slice it into circles. Grease the bottom of a baking pan with oil. Add potatoes and onion. Also add some frozen vegetables. Place the chicken on top of all this. Season with paprika, salt and pepper. This is one of those recipes where the exact ingredients don't matter so feel free to experiment with whatever you have in your fridge.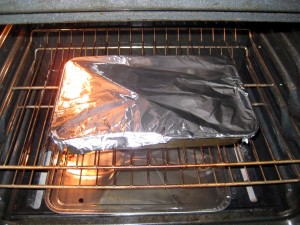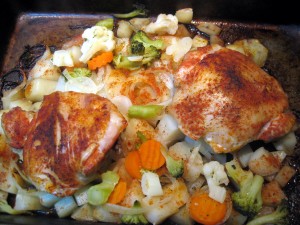 Wrap the baking pan in aluminum foil and place in the oven for about an hour. Check the chicken few times close to the end to make sure it doesn't get burned. Be careful when unwrapping the foil as there will hot steam escaping from the inside. Then when everything looks almost done, unwrap and lift off the foil from one end. Bake like that for additional 20 minutes. This will brown the potatoes and the skin.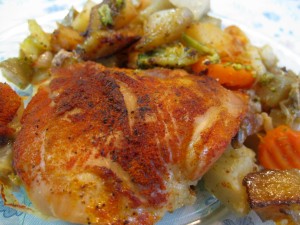 And that's it. Enjoy!
For a totally different chicken recipe, check out chicken paprikash.
Subscribe to the newsletter.