Easter Picnic
Here are few photos from a Slovak Easter picnic held in the Black Hills Regional Park on Easter "Saturday", April 23rd, 2011. It was put together by Ludi from Washington D.C. Slovak Meetup. It was great. Not only was the food delicious (big thanks to Ludi's mom who was visiting from Slovakia), but Joan D., our resident master craftswoman, also came out to teach us how to decorate Slovak Easter eggs and how to weave the Easter whips.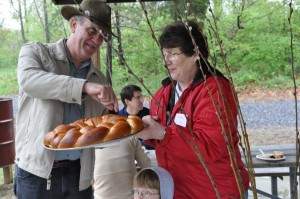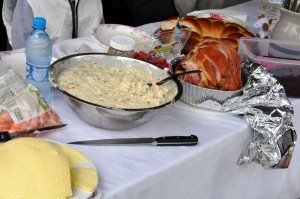 We had some delicious food, such as this giant Easter bread that Ludi's mom baked, and also potato salad, baked ham…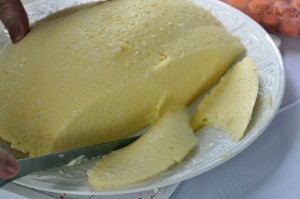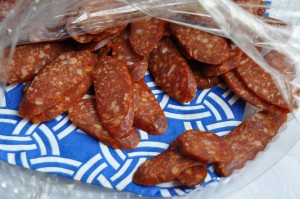 … and the elusive Easter "cheese" hrudka or syrek. This is something I am completely unfamiliar with, I think it's a tradition more common in eastern Slovakia. It's bit of an acquired taste! The taste can be best described as cold scrambled eggs – that's basically what it is, bunch of eggs pressed together. We also had some tasty sausages (klobásy).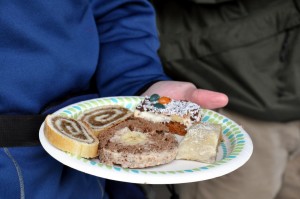 And of course, koláče, my favorite! They were all good, but I especially liked Eva's banana roll. On the right is my easy strudel.

And what would be a Slovak picnic without little slivovica (plum brandy) for good health? Na zdravie!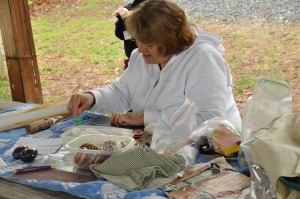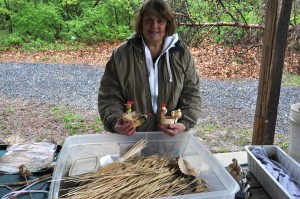 Here is Joan, our master craftswoman.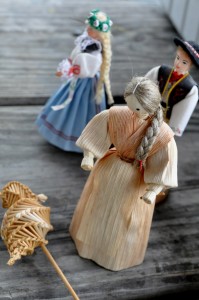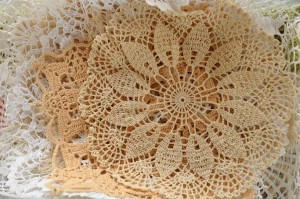 She brought in various Slovak folk art to show. These corn husk figurines and also the dolls in kroj are very traditional. So is this crochet (háčkovanie). By the way, you can get these corn husk figurines, and many other kinds of Slovak handicraft, from Slovak Import Company.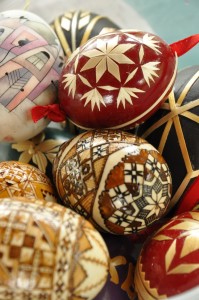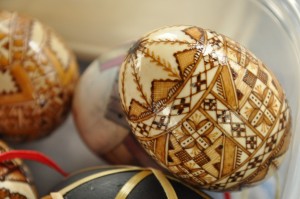 And of course, can't have Easter without Easter eggs. There are many techniques for decorating them, but these shown here are among my favorites. The brown eggs are made with bees wax. The red ones are first stained and then decorated by pieces of straw.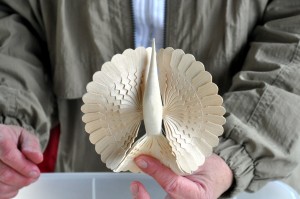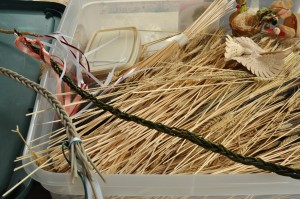 Here are few more examples. on the left is a dove from wood splinters (triesky) and on the right are some Easter whips Joane made earlier in the day before coming to the picnic.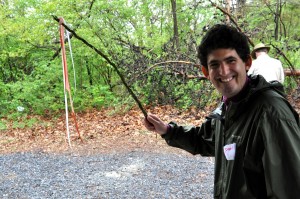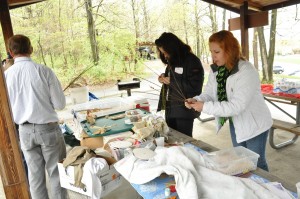 David took one out for a spin. Joan gave us a demonstration in weaving these Easter whips (or switches, korbáč). Afterwards, bunch of us tried it hands on.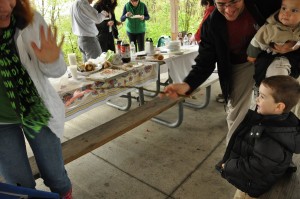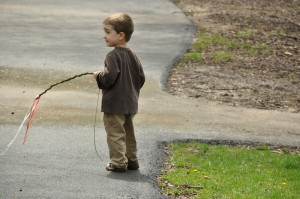 And here is Marcel teaching his kid about this awesome Slovak Easter tradition. It caught on!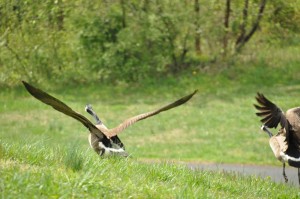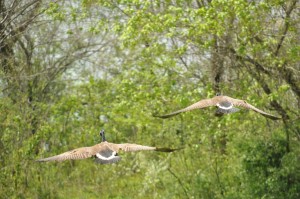 On the way out, we stopped by the lake and on the way there I got to take these pretty awesome photos of geese taking off. I love my new D90 camera!
Subscribe to the newsletter.