Tart Cherry Rum Cake (Višňové Rezy)
Hope all of you had a great year and wonderful holidays. Our Christmas was quite non-traditional, but at least I ended up baking a cake. Here it is. The motivation for this recipe came from this site. I made few adaptions along the way, such as using a bag of frozen cherries instead of something called "Frutafil", and by adding rum. The cake turned out quite well. The cherries and the rum give it a refreshing, juicy feel, and the cream is light and not heavy as in American cheesecakes.
Cake: 3lb bag of frozen variety cherries, 6 medium eggs, 2/3 cups sugar, 1 cup all purpose flour, 2 tbsp baking soda, about quarter cup cocoa, quarter stick of butter, rum
Cream: 16oz cottage cheese, 12 oz sour cream, 16oz heavy cream, cherry juice, four small gelatin packs (one box), one cherry-flavored gelatin pack, powdered sugar to taste, cocoa, chocolate topping
Prep Time: About two hours
Baking: 10 minutes at 355F, followed by 30 minutes at 300F
Fruit Filling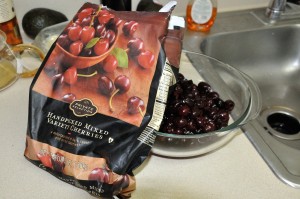 Cake Layer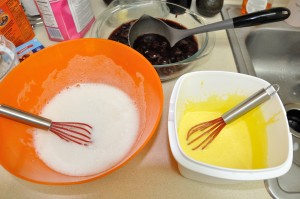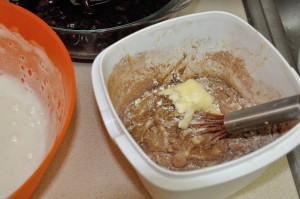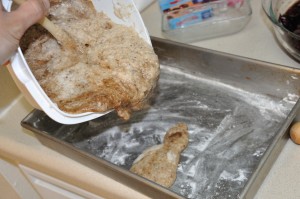 Cherry Cream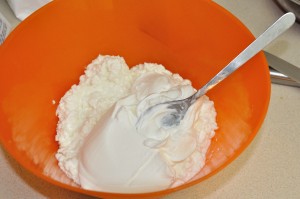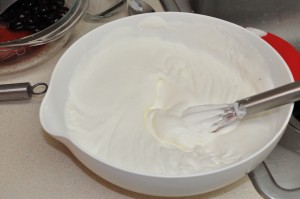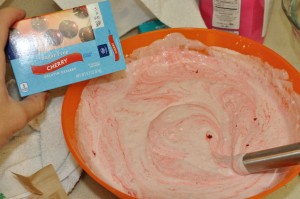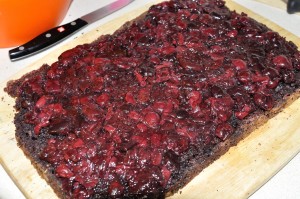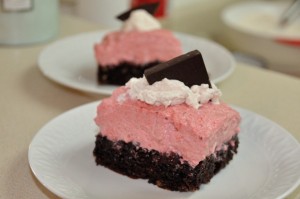 Subscribe to the newsletter.