Eurotrip'11
One year late, but I guess better late than never!
Here is the last set of pictures from my trip to Slovakia in the late summer of 2011. It was such an awesome time! I spent the first half trekking around Slovakia with my friend Alex. Few days after our trip ended in the Pieniny national park, I exchanged my friends at the Vienna airport – my then girlfriend, and now a wifey, Sandra arrived two hours after Alex took off. This was Sandra's first time to Slovakia and her first time meeting my folks. We spent about a week traveling around Slovakia and then headed west. First to Prague and then to Wiesbaden, Germany, where I attended a conference. But our trip didn't end there. From Germany we headed to Amsterdam and finally to London on our Eurotrip'11. Here are the photos from our journey.
Bratislava
We spent the first night in Bratislava with my sister. We got lucky as the day when Sandra arrived, úľuv (the Slovak society for preservation of folklore arts) was holding a festival in downtown. Besides being able to watch various artisans, Sandra also got to try her first real halušky.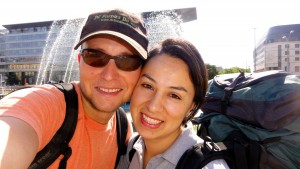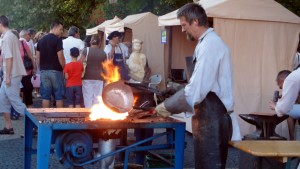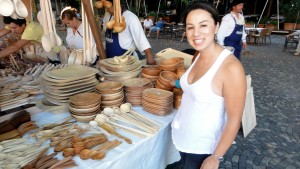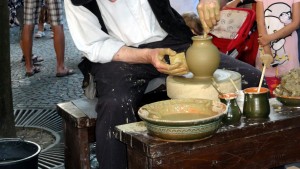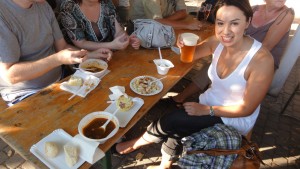 Bojnice
We next headed for one night to Bojnice to visit the castle and also go to the spa.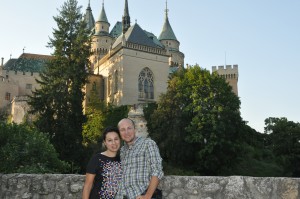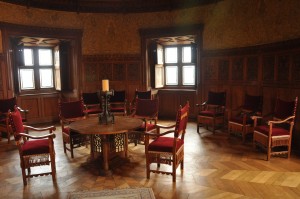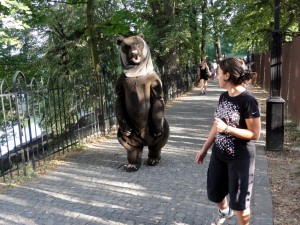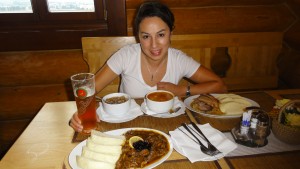 Banská Bystrica
Next we headed to my hometown of Banská Bystrica. But first, we stopped at Sklené Teplice to visit their cave spa. In Banská Bystrica, my dad took us to his bars, where we got a chance to try various Slovak liquors. I don't think that Sandra liked the slivovica!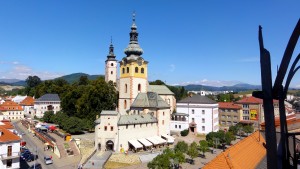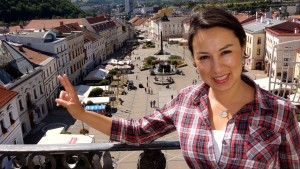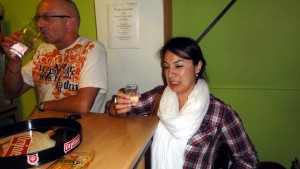 Visiting Grandmas
Of course, we also visited the family: my two grandmas and one of my two aunts. My grandma Terka made her usual wonderful chicken noodle soup.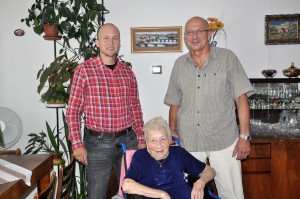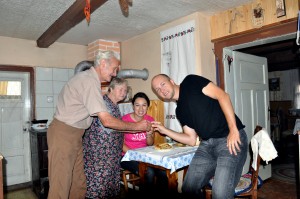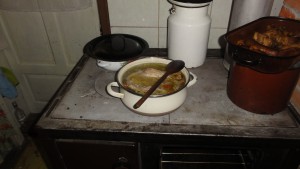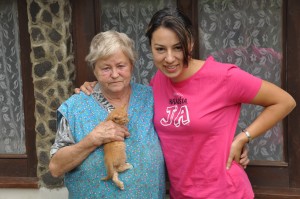 Radvanský Jarmok
We happened to be back in Banská Bystrica just as the annual Radvanský Jarmok (Radvaň Fair) was taking place. This fair will be celebrating in 2012 the 355th anniversary! It dates back to the days when Radvaň was a separate municipality from Banská Bystrica. This was one of the biggest and best known fairs in the entire Hungarian empire.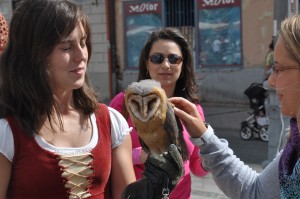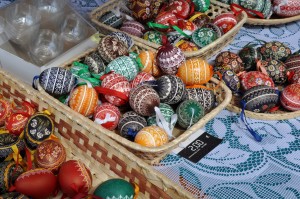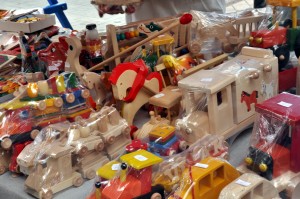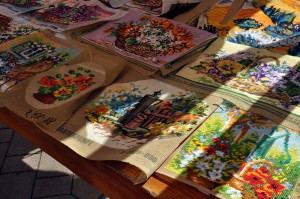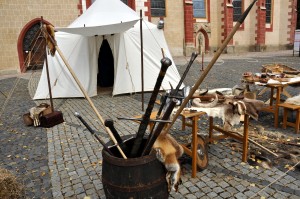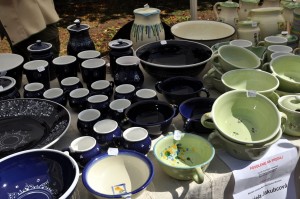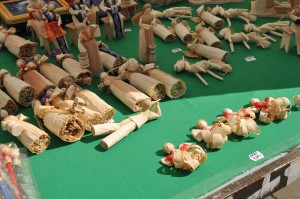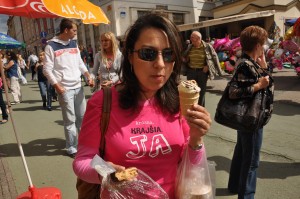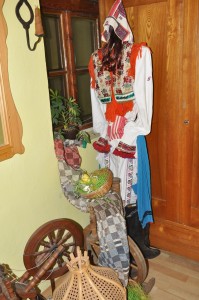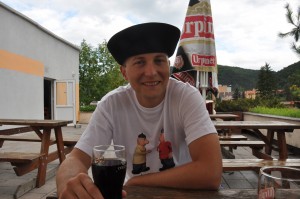 Prague
But soon it was time to say goodbye to the family as we boarded an overnight train to Prague. There we visited my cousin Eliška. This was Sandra's first time to Prague and she was utterly mesmerized. Our trip happened few days after the crash of the Russian hockey team, and a candlelight vigil was held in the square.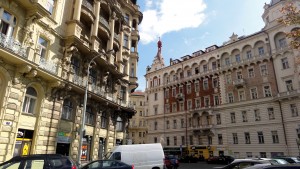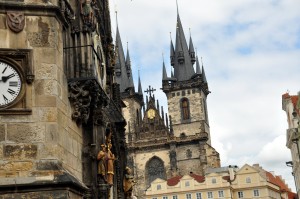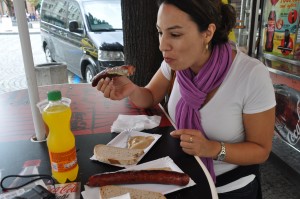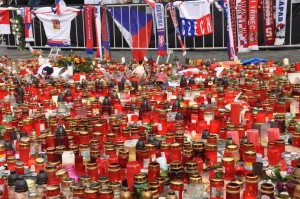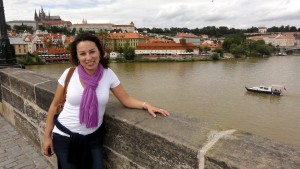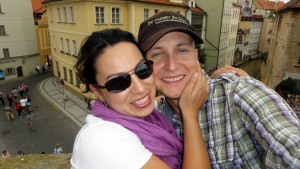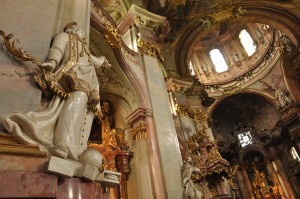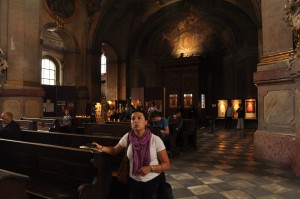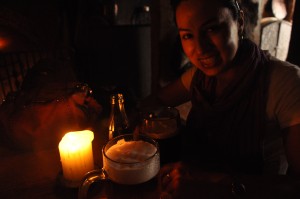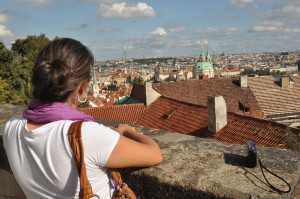 Wiesbaden
From Prague we took a bus to Frankfurt, and from there we went by a commuter train to Wiesbaden, but not before getting stuck in a horrible traffic jam. We spent the next few days here, with me attending the 2011 International Electric Propulsion Conference and Sandra exploring the area, including the famous Keiser-Friedrich spa. We also went on a tour of the neighboring towns as part of the conference social program. In Heidelberg we had the biggest ice cream sundae ever!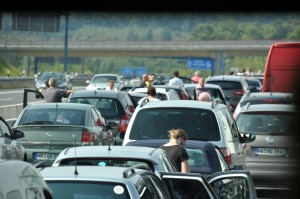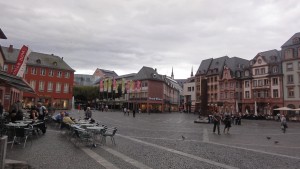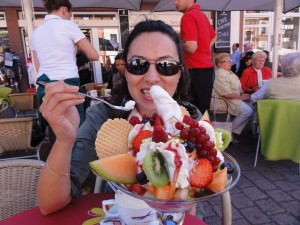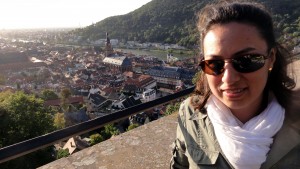 Amsterdam
After the conference ended, we boarded yet another train, and this time headed north to Amsterdam. This was both of ours first time. We spent one night here. The most unusual thing for me about Amsterdam were the super steep staircases and extremely tall rooms. We also loved seeing bicycles everywhere.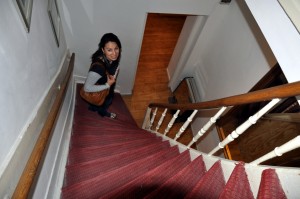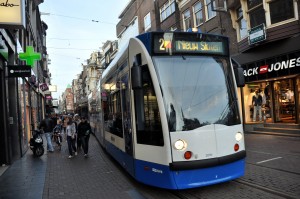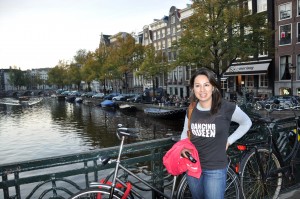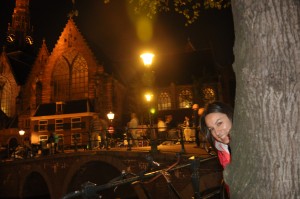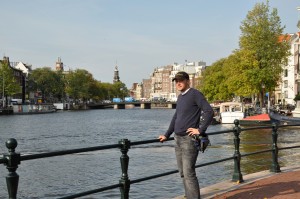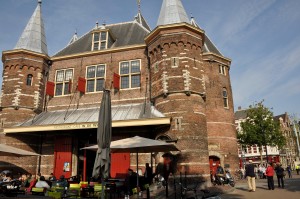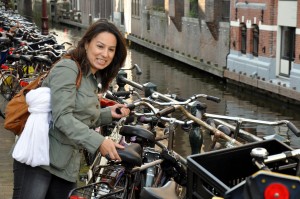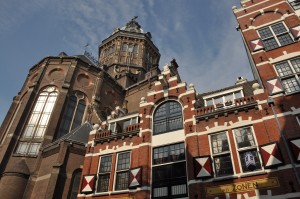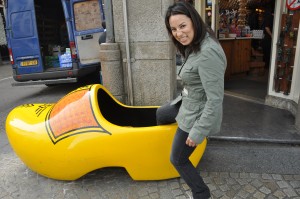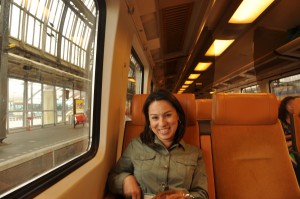 London (and Brussels)
And finally, it was time to head to our last stop – London. But not before having a connection in Brussels where we got to try some delicious lambic beers.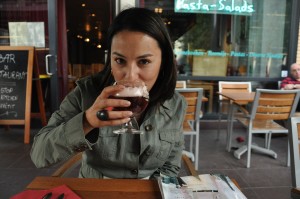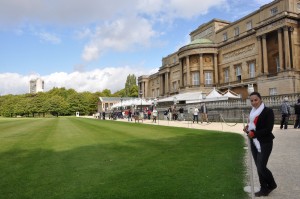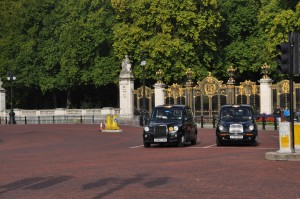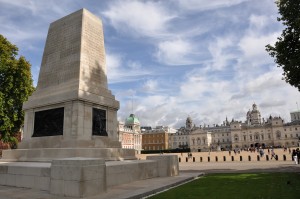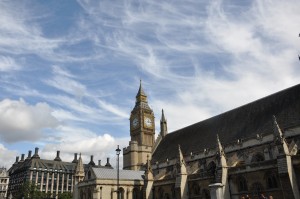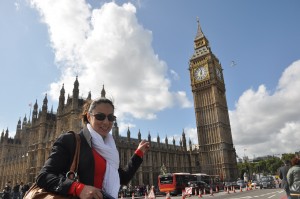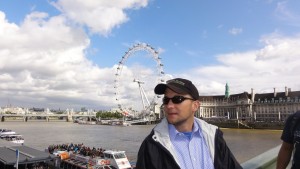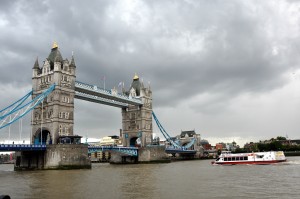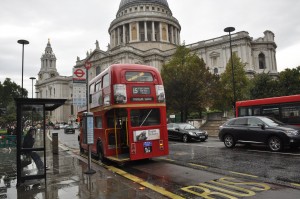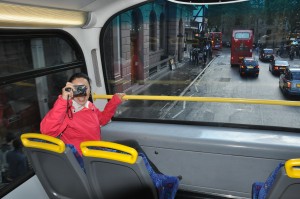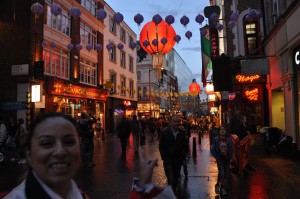 Subscribe to the newsletter.