Spinach and Egg (Špenát s Vajcom)
Here is a recipe for a really simple dish my mom used to make when I was growing up in Slovakia. It's something you can cook up in about 20 minutes, tastes good, and is healthy.
Ingredients: frozen spinach, egg, potatoes, butter, salt, pepper
Prep Time: about 20 minutes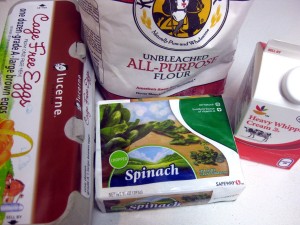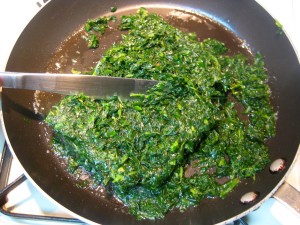 You will need a cube of frozen spinach (špenát). Melt butter in a skillet and add the defrosted spinach. Or optionally defrosted. I added it in frozen (I was hungry) and let it defrost in the pan, keeping it covered and scraping the melted spinach off the ice cube.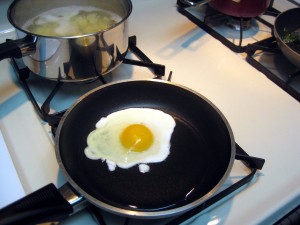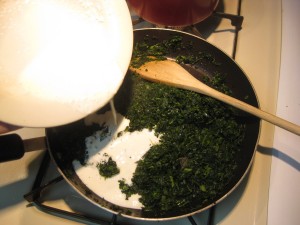 In the mean-time, boil potatoes and fry an egg. Also prepare zátrepka, which is a mixture of cream and flour. Basically add about a spoonful of flour into a bowl of cream, and blend in.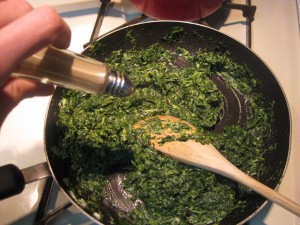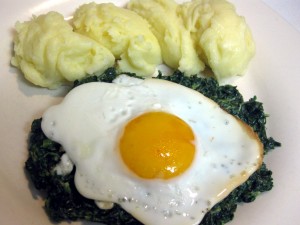 Stir the cream mixture into the spinach once the spinach is hot and much of the liquid has evaporated. Season to taste with salt and pepper. Serve with mashed potatoes by placing the fried egg over the bed of spinach. Enjoy!
For another delicious vegetarian recipe, check out lečo.
Subscribe to the newsletter.