Cold Torte (Studená Torta)
Ingredients: 1 box vanilla wafers, sugar, blackberries, raspberries or currant, sour cream, vanilla, sugar, milk
Prep Time: 15 minutes
My mom is a good cook, and she cooked for me every day when I was growing up in Slovakia. But the only dish I can vividly remember from my childhood is this cold fruit torte (studená ovocná torta) shown in this recipe. Mom is now back in the USA so I had her show me how she makes this amazingly simple, but truly delicious treat.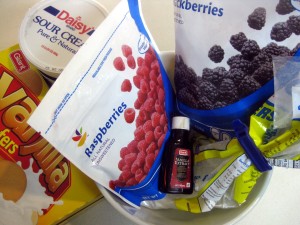 Here are the ingredients: box of vanilla wafers, sour cream, some berries (fresh is better but frozen is cheaper), sugar, and a hint of vanilla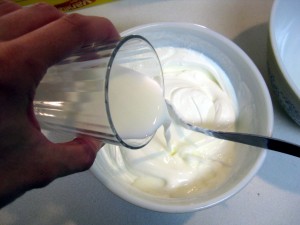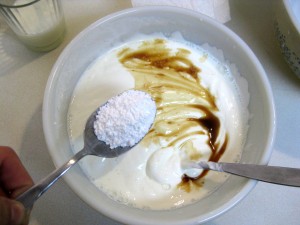 You need to thin the sour cream (kyslá smotana). Sour cream in Slovakia comes in consistency resembling heavy cream. Add some milk or kefir until you get something that can be poured out. Also add a tablespoon of sugar and the lid's worth of vanilla extract.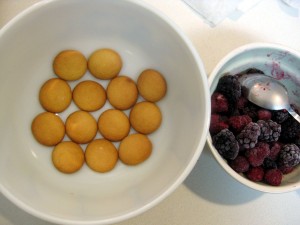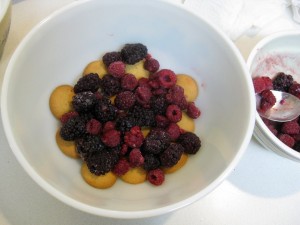 Then make a layer of the vanilla wafers (piškóty) on the bottom of a fairly large bowl. Top these with a layer of berries.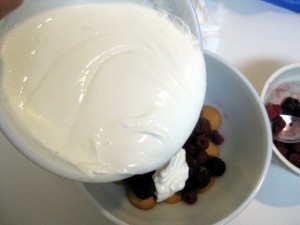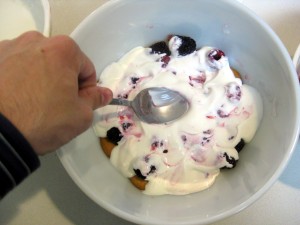 Then pour over one third of the cream. Push everything down with the back of a spoon. The berries were still frozen since we just came back from the store with them, when you do this, let them defrost a bit first.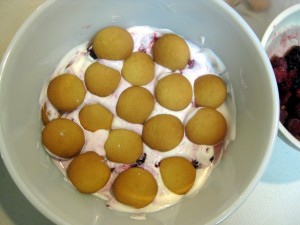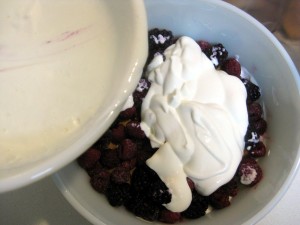 Then repeat. Make another layer of wafers, fruit and cream.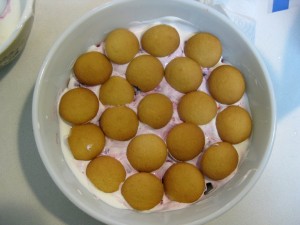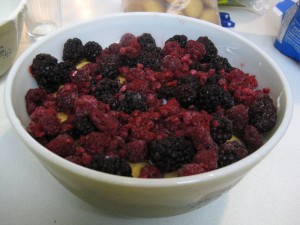 And repeat again, finishing with a cream layer. I also decorated the top with few extra wafers.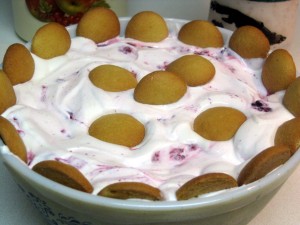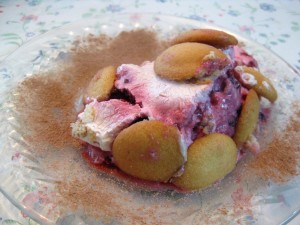 Place in the fridge for several hours, or overnight. Then the next day, carefully scoop out and enjoy. The result is little messy, but boy, so delicious! This dessert has a very unique, sour berry flavor mixed in with the sweetness of wafers. You gotta try it.
Subscribe to the newsletter.